The Brighton #EdTechSummit 2019
Thanks everyone for taking part in yesterday's Brighton #Edtechsummit helping us continue the debate on how we connect and design #Edtech to the real needs of educators. I got great some new phrases like "Wiggle in your straight jacket" from @CrisTurple 
What did you get from the day either at the event or online?
Does it feel like there is real momentum in the Edtech movement?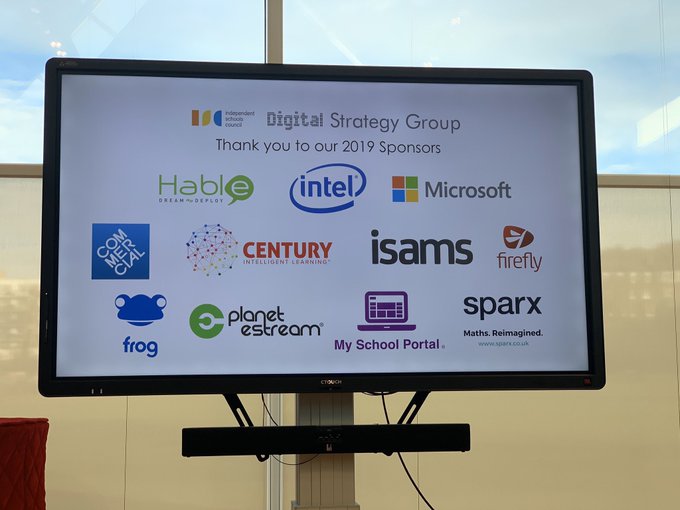 If you were at the event please fill in the EdTechSummit Feedback form so we can understand what went well and what we could improve upon next year.
Huge Thanks You to our sponsors without whom it would not have been possible.
You can access the conference presentations here and we will add the slides as we receive them.
Here is our Developing Digital update with a list of the SixPack examples so far.
Can you use or add to this list of resources to simplify #EdTech, to reduce costs and enable transfer of impact between schools?
How can we make this more useful? 
EdTech Fringe event Thursday 23rd January  Save the date.
The EdTech Fringe event will be hosted by London Design & Engineering UTC, Edtech UK, Intel, ISC ( Independent Schools Council ) Digital Group
If anyone wants  spend an hour or two off Bett between 12:30 and 4pm the Eventbrite site will be up tomorrow.
ISBA event
ISBA technology conference is on March 26th at BMA. Full agenda and details will follow. Save the date.
Are there any other events that we could get involved with to develop the debate?
Looking forward to carrying on the conversation on line and at future events.
Some quotes so far
Gary Henderson said "The need for sharing and collaborating across schools was the key message I took away from the Brighton ISC EdTech Summit last week.   We need to share what works, the challenges, the successes, the approaches and the journeys taken.  It is only through this sharing we can be more consistent and effective in our use of EdTech".
Read his full blog with his thoughts on the conference here and see his Slides here
"It's absolutely vital […] to get to the heart of the matter. We have created a day which evades the tyranny of the case study. The journey is never linear or perfect but we need an #edtech strategy in England." #edtechsummit @ty_goddard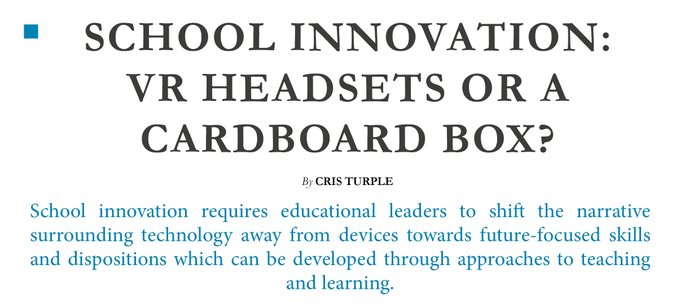 As well as delivering a superb keynote at the Brighton #EdTechSummit @CrisTurple also contributed an article for the 3rd edition of the Digital Strategy magazine. Free subscription: https://iscdigital.co.uk/magazine/